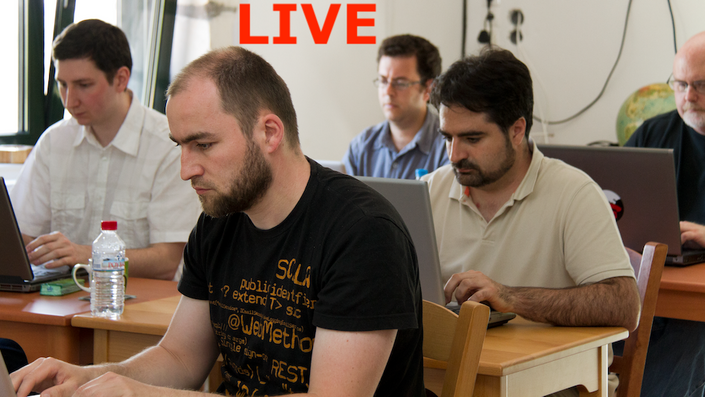 Refactoring to Streams and Lambdas Live Course - 29-30 November 2021
Java celebrated its 25th birthday in 2020. Code written in 1995 still runs today, without even having to recompile it. This is one of the biggest reasons why Java has had such success in enterprises.

Over the years, we have seen lots of improvements to make Java code easier to work with. Inner classes came in Java 1.1. A proper collection framework joined us in Java 1.2. Java 5 gave us better type safety with generics.
But the biggest improvement for Java programmers came in Java 8 with Streams and Lambdas. We can now write Java code in the declarative style, rather than imperative. This expresses better the "what", rather than the "how" of the program logic.
Since Java 8, we have had a constant stream of improvements to the Java Programming Language. Records, sealed classes, pattern matching, local variable type inference, and many more. They all serve to make it easier to craft great Java code.
Unfortunately a lot of Java code bases are still stuck in the dark ages of Java 6. This needs refactoring.
"Refactoring is a disciplined technique for restructuring an existing body of code, altering its internal structure without changing its external behavior." - Martin Fowler
In this one-day course we learn how and when to "refactor", focusing on the biggest improvement: Java Streams. However, we also show what else is new in the Java Programming Language.
This is a very hands-on course. Each section has exercises where we get to refactor an existing code base of a large ERP system with 330k LOC.
This course includes two live sessions of 4 hours each on the 29th and 30th of November 2021 with Dr Heinz M. Kabutz. Each refactoring has exercises to solve. Heinz shows model solutions and is always happy to answer your questions.

What you'll learn - and how you can apply it
How to refactor to streams and lambdas with and without IDE assistance
The place of streams and lambdas in the history of the JDK
What is a functional interface?
The four core functional interface types found in the java.util.function package
How the lambda notation is a shorthand for an anonymous inner class based on a functional interface
The long and short forms that lambdas can take depending on their complexity
Method references as a further simplification of certain forms of lambda
How default and static methods in interfaces can use lambdas to improve generality, correctness and readability
When it might be unsafe to use methods like Map.computeIfAbsent
The concept of a stream and its relationship to iterable collections
Why coding with streams follows the algorithm logic more naturally than using for/while loops
How to create, transform and terminate streams using filters, mappings, matchers, collectors, reducers, etc
Why we should use collectors rather than forEach to build collections from a stream
Using the Optional class to avoid null checks, and how optionals are used with streams
How to handle exceptions in lambdas using sneaky throws (without Lombok)
How functional interfaces, streams and optionals are optimized for the primitive types int, long and double
How do these LIVE classes work?
Our LIVE classes consist of two 4-hour sessions. They are highly interactive, with exercises, discussions, and walkthroughs of the solutions. For this course we will record the sessions. They will only be available to students registered for this course. We welcome questions at any time during the live session.
Each 4-hour session runs from 9am-1pm Eastern Time (that is, 2-6pm London, 3-7pm Frankfurt).
Once you enrol in this course, we will sign you up for the webinar. Our system will send you login details. These are personal to you so please do not share them (otherwise you might lose access to the course).
Course Outline
0: Introduction
Welcome to the course and how to get the most from your learning
Refactoring
Inspecting Code with IntelliJ IDEA
Java Language Changes
1: Default Methods in Interfaces
Default Methods in Interfaces
Exercise 1: Replace with List.sort
Static Methods in Interfaces
Comparator.comparing
Functional Interfaces
2: Lambdas
Converting an Anonymous Type to Lambda Syntax
Statement vs Expression Lambda
Exercise: Replace anonymous type with lambda
3: Method References
Lambda patterns
Exercise: Replace lambda with method reference
4: Iterable and Map forEach()
Iterating over Collections and Maps
Exercise: Replace loop with forEach()
5: removeIf()
Performance gotchas
Exercise: Replace loop with removeIf()
6: Map Compound Methods
Common coding patterns with Maps
Exercise: Replace with Compound Map Methods
7: Stream.all/any/noneMatch()
Inspecting a stream for matching elements
Exercise: Replace with all/any/noneMatch
8: Stream.map() and collect()
Converting streams to maps and collections
Exercise: Replace with Map.collect()
9: Collectors.toCollection()
Converting streams to specific collection types
Exercise: Replace with map() and Collectors.toCollection()
10: Stream.filter()
Removing elements from a stream
Exercise: Replace with map(), filter(), collect()
11: Collectors.toMap()
Converting elements
Exercise: Replace with stream(), collect(), Collectors.toMap()
12: Stream.reduce()
Reducing a stream to a single value
Exercise: Replace with stream(), map(), reduce()
13: Stream.flatMap()
Flattening streams of streams
Exercise: Replace with flatMap()
14: Optional, findFirst(), findAny()
Searching for elements and what to do when none are found
Exercise: Replace with findFirst() or findAny()
15: groupingBy(), mapping()
Grouping elements into maps
Exercise: Replace with collect(), groupingBy() and mapping()
16: Checked Exceptions
Handling checked exceptions with sneaky throw
Exercise: Handling checked exceptions with ThrowingFunction
17: Conclusion
Course wrap-up and next steps
Preparation
This training is for all Java programmers wishing to embrace the Java 8 streams and lambdas coding style
Students should download and install the exercises found in the Resources chapter of the course material
Recommended Reading
"Mastering Lambdas" by Maurice Naftalin
"Refactoring: Improving the Design of Existing Code" by Martin Fowler (first edition uses Java, second uses JavaScript)
Your Instructor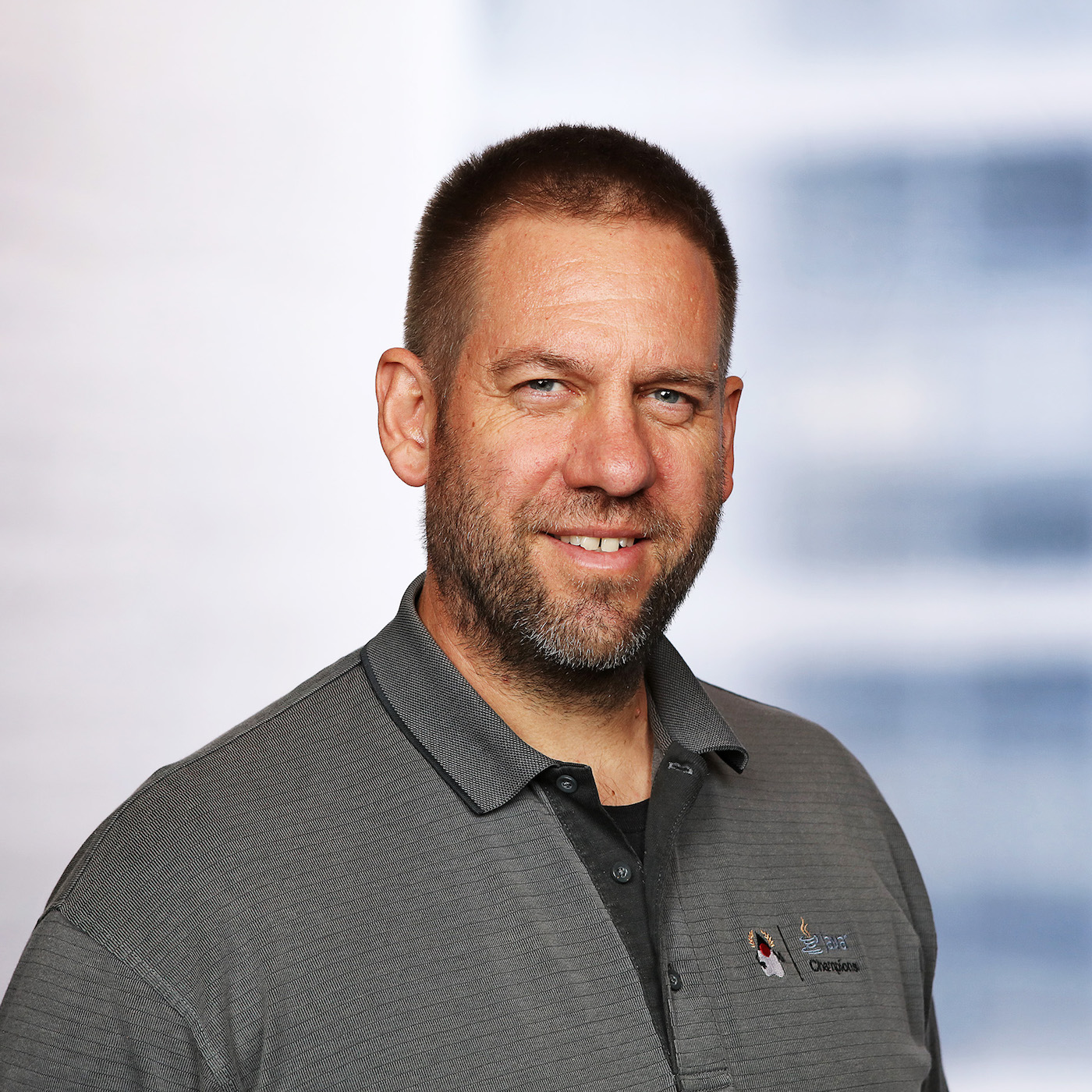 Frequently Asked Questions
How long do I have access to a fully paid course?
How does lifetime access sound? After enrolling, you have unlimited access to this course for as long as you like - across any and all devices you own. Furthermore, if we move to another platform, we will offer you a free transfer of your account for all the courses that you have purchased.
How many times can I cancel and rejoin a subscription course?
To prevent abuse, we limit the number of times that you can cancel and rejoin our subscription based courses to three times.
What is the difference between a subscription, paying in installments and an outright purchase?
With a subscription, you never own the rights to the material. If your card is declined or you cancel your subscription, you lose access to the course. The money you have paid so far is lost. Paying in installments is a bit better. You pay for 5 or 10 months and then once you have completed your installments you have lifetime access to the course. The safest is an outright purchase, where you pay the entire course in one amount. There is no risk of losing access.
Can I pay via PayPal?
Yes, you can for outright purchases, but not for recurring payments such as paying by installments or subscriptions.
Can I get an EU VAT Invoice?
May I share my login details with my colleagues?
May we use the course for running in-house courses?
What if I am unhappy with the course?
We would never want you to be unhappy! If you are unsatisfied with your purchase, contact us in the first 30 days and we will give you a full refund and deregister you from the course.
When does the course start and finish?
The course starts now and never ends! It is a completely self-paced online course - you decide when you start and when you finish. We do recommend putting time aside and setting goals to complete the course.
Can I watch the course offline during my commute?