No one likes forward references in books or courses. "Don't worry about this, we will do it in a later chapter" tends to distract us. We try to have as few of these as possible.
We start with an extensive introduction to Java on modern virtual machines. A lot of the concerns in the original Gang-of-Four book stem from when we only had static compilation. Java can optimize our code on-the-fly. The JIT compiler can even inline polymorphic method calls, if it can determine that it is safe. If later on another type of subclass appears, it will undo that optimization. Indirection costs are also inlined. Too many objects? No worries, the garbage collector does a splendid job of managing these.
One of the starting precepts is that of meronomy. This defines what we mean by "part-whole hierarchy". The reason we care about meronomy is because we need to avoid memory leaks in our designs. Memory leaks should be a thing of the past with Java's automatic memory management. Unfortunately they still happen when we ignore meronomy.
Another important concept is intrinsic versus extrinsic state. It occurs in lots of the patterns. We can usually rewrite the implementations to move from one to the other. Neither is good or bad, but extrinsic usually allows us to share objects. Intrinsic is a bit more object-orientated.
THE GOLDEN ORDER
After our detailed introduction, we start with simple patterns that occur everywhere. Patterns like Strategy, Iterator, Proxy and Abstract Class.
Most courses and books starts with the creational patterns Singleton and Factory Method. The thinking is that these are very simple patterns. They are not. Singleton has a lot of subtleties. The pattern allows polymorphism and multiple instances of the "Singleton". Lazy vs eager initialization? Most courses get this wrong, with code that can break in production.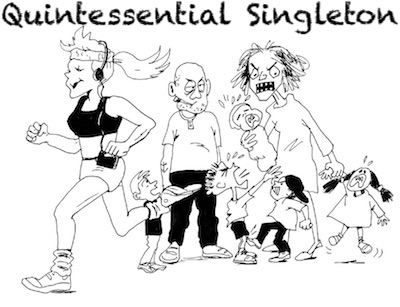 The patterns are sourced from both the original Gang-of-Four book by Erich Gamma et al, in addition to proceedings from the Pattern Language of Program Design conferences. They are categorized into behavioral (B), structural (S) and creational (C) patterns. Here is the golden order that we follow through this maze of patterns:
Abstract Class (B), Builder (C), Essence (C), Memento (B), Proxy (S), Flyweight (S), Strategy (B), Null Object (B), Iterator (B), Factory Method (C), Template Method (B), Composite (S), Visitor (B), Acyclic Visitor (B), Object Recursion (B), Default Visitor (B), Adapter (S), Command (B), Decorator (S), Extension Object (S), Singleton (C), State (B), Facade (S), Prototype (C), Abstract Factory (C), Interpreter (B), Mediator (B), Observer (B), Bridge (S), Chain of Responsibility (B)
EXERCISES, EXERCISES, EXERCISES, EXERCISES, EXERCISES
We learn more by doing than by listening. Every pattern is followed by exercises that we solve to improve our understanding of the pattern. For each exercise we have model solutions and a detailed walkthrough, where I show you the thought process in solving the exercise. Some of the exercises are hard. Others easier.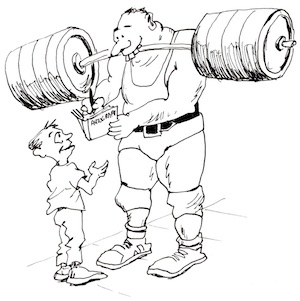 We have different types of exercises for the patterns:
Using Patterns in the JDK: Practical application of patterns using existing classes from the Java Development Kit.
Refactoring existing designs into patterns: Transform bad designs into more maintainable code by applying design patterns.
Fun fun fun: Not all exercises are entirely practical. Lab rats are reanimated with memento and rappers made to sing with the adapter pattern.

COURSE COMPLETION CERTIFICATE
So your employer bought this nice shiny course for you. How can you prove to them that you have finished it?
Teachable tracks your progress through the course. At the end of each section, you can mark it as "completed". Once you have finished at least 88% of the course, you can qualify for a course completion certificate. To claim this, you can submit your completed exercises to Heinz Kabutz for marking. The certificate and marking cost are included in your course price.
UNHAPPY? GRAB A 100% REFUND WITHIN 30 DAYS!
We believe that this is the best value-for-money course in the Java world. It is useful for all levels of Java knowledge: beginner, intermediate and advanced. Everyone will learn something that will help them become better Java programmers.
To put our money where our mouth is, we are offering a 100% money-back guarantee within 30 days of purchasing the course. No questions asked. Simply let us know that this training wasn't for you and we will refund you.